Listening to what our clients say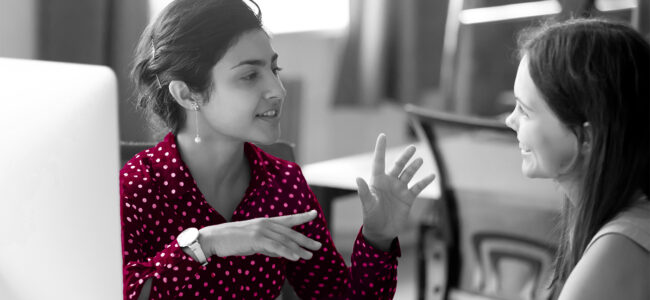 This is the second in our series of blogs in which we investigate the value of financial advice. In the first blog we asked the question, 'What does a financial adviser do?' and concluded that there is often a mismatch in the perception of what an adviser does and the reality of our role. You can read the first blog here. 
For our second blog, we have explored what our clients have found rewarding and valuable when working with Sandringham.
A professional approach
When seeking financial advice, our clients have made it very clear that they value advisers who are well-informed, trust-worthy, professional, knowledgeable and qualified. Clients want to know that their adviser will act with integrity, be unbiased and honest.
"He is professional, honest, eloquent and personable."
John Robinson – Sandringham Financial Partners
Qualities
Recent times have proved to be very challenging for all of us. Many of our clients specifically mentioned that they value qualities such as being approachable, reassuring, listening and understanding when dealing with their adviser. They also set great store in advisers being able to make complex financial matters seem clear.
"Stephen's thorough and friendly approach has been informative, reassuring and helpful."
Stephen Bacic – Sandringham Financial Partners
"Explains what to many of us is incomprehensible financial language into something a little easier to understand."
Ian Harding – Sandringham Financial Partners
Efficient processes and systems
The importance of knowing what is going on and being kept in touch, especially during the pandemic, when face-to-face meetings weren't possible, was highlighted as being especially useful and reassuring. Many clients had praise for their adviser and support team for keeping them updated and being on hand to answer queries.
"He also arranged a virtual meeting during the process period to inform me about the update, which I really appreciate; as I could actually see him when answering questions and taking his advice."
Hiren Khakhar – Sandringham Financial Partners
"She was very flexible in meeting my very limited availability and the time we spent was always constructive and focused."
Rachael Hall – Sandringham Medical Financial Planning
Understanding individual long-term planning
No two people will have the same financial goals. It was pleasing to see that so many clients valued our individual approach to financial planning, highlighting in their comments how advisers listen to their circumstances, concerns and ambitions.
"He will provide a personalised solution that is right for you."
Nigel Thornely – Sandringham Financial Partners
"Phil has provided excellent financial advice but more importantly for me take time out to understand what we wanted to achieve financially and how that fitted in with our lifestyle goals."
Phil Oddy – Phil Oddy Financial Solutions
Working with you
Here are just a few more comments from clients.
"Harj has been the perfect Partner!"
Harj Gill – Sandringham Financial Partners
"I couldn't have done it without Janine!!"
Janine Barron – Sandringham Financial Partners
"Can always count on impeccable, patient and industry leading service from Michael."
Michael Hogg – Hogg Financial Planning
And there are more comments like those. Your Sandringham Advising Partner can review your options and tailor make plans specifically to your individual needs, so please do get in touch.
Sandringham Financial Partners is an award-winning, independent financial advice firm offering cutting edge technology driven advice solutions, currently recognised by VouchedFor as their largest top-rated firm.