Precision from Sandringham
Precision is our commitment to you. It is designed with three simple concepts in mind:
• To keep you informed
• To provide easy access to your financial information
• To build and maintain a professional relationship of trust with your adviser
Why become a Precision client of Sandringham Financial Partners?
As well as offering access to investments, pension and insurance solutions from across the market, the real value in working with an adviser is about the long-term journey of financial planning.
Working with a Sandringham financial adviser can include many advantages, such as:
• A regular schedule or 'point in time' to assess your overall position
• Reviewing the performance of your policies
• Reviewing any 'gaps' in your financial plan
• Assessing things which might affect your financial future or the wellbeing of others
• Providing an opportunity to check that you are making the most of the UK tax system by using allowances and reliefs appropriate to you
• Thorough explanation of legislative changes and how you might benefit from them
• Investing and continuing to invest in a manner appropriate for you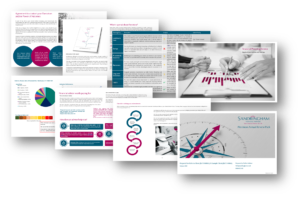 The four parts of Precision – our ongoing service
1. Our Annual Review Service 
We will provide you with an update on the risk, performance and valuation of investments and pensions about which you have informed us. We will provide a periodic assessment and also discuss gaps you may have in your financial plan based upon the information we hold about you.
We will offer you the chance to go through this review with your Sandringham Advising Partner at a meeting. We will do this at least annually.
2. Access to our online Wealth Platform 
We will provide you with access to our online Wealth Platform, which allows you to view your policies and products securely online, at any time. You can also store important documents here as well as undertake a new assessment of your attitude to risk. We can use this online portal to deliver documents to you.
Here's a short introduction to the Sandringham Wealth Platform Client Portal app.
3. Priority access to your Sandringham Advising Partner
As a Precision client, you will enjoy priority access to your Sandringham financial adviser, above any transactional client. You will also be able to contact our main office for assistance if your adviser is unavailable.
4. Subscription to our Regular Client Newsletters and Budget Updates 
We will provide you with regular news articles and updates via our newsletter service. We use this service to advise you of changes that might affect you and products or services that might benefit you. We will also provide a consolidated budget update so you always have the most important information clearly, succinctly and in good time.