Harj Gill
Advising Partner
My key aim in advising any client is to ensure I have given the right advice for you.  Whilst we can describe this as "excellent client outcomes" or "best advice" as it was known in the past, fundamentally, it has to be the right advice for you.
This should leave you in a position where you have greater confidence in the particular area of financial planning you have received advice for, and, have peace of mind over this area and trust in your adviser and the decisions you have made.
As a regulated Independent Financial Adviser, at Sandringham Financial Partners, we are responsible for the suitability of the advice we give you.  We therefore have to ensure that the advice is absolutely spot on and correct for you.
Whilst I come across many clients who have built up Pensions over the years, or have an existing Mortgage, I also come across people who are new to financial planning.  This could be because they are dealing with a situation they haven't properly discussed with a financial adviser before such as acting as an attorney for their parents/spouse/relative or friend and having to make some key decisions about ongoing care and how this is paid for.  Or I may come across someone who wishes to use the equity in their home and doesn't know where to begin and whether it's the right thing to do.
Whatever the area or wherever you are up to on the journey of financial planning, I would be delighted to help.  It is key you find the answers to your queries and concerns in the right format and through appropriately qualified advisers.
I am pleased to be an Accredited full member of SOLLA, The Society of Later Life Advisers, the "gold standard" in later life advice.  This qualification required me to demonstrate the knowledge and skills required to advise clients who are in their retired years and may have varying needs.  I am a Chartered Financial Planner, which means I have completed all the required minimum qualifications for the Diploma in Financial Advice, but I have also completed the Advanced Diploma and additional qualifications.
I am proud to have been voted recently amongst the "Vouched For Top Rated Advisers 2021" as published in the Vouched For Top Rated Adviser Guide in The Times on 10 April 2021.  This is recognition of the level of client positive reviews I have received over a consistent period of time.  I am grateful for all of my clients that have left a review.  I am also proud to be working with an organisation, Sandringham Financial Partners who for the past two years have been voted a "Vouched For Top Rated Firm".
I have been working in financial services since 1996 and have a breadth of experience and welcome the opportunity to speak with you.
Testimonials
"Harj has been instrumental in helping me with my mother's finances in order to pay for ongoing care home fees and investments. From the first enquiry and contact meeting, he has been thorough in his research and clear in his advice, whilst also explaining risk factors and financial terms and strategies. He was able to answer questions in an understandable way and was always prepared to listen carefully to any concerns. Harj arranged meetings for my convenience and made it clear that he could be contacted by phone or email at any time if there were questions or problems that I needed answering. His advice for the final decisions was as expected from the outcomes of our previous meetings. I would thoroughly recommend Harj as an independent financial advisor, particularly for those faced with long term care fee plans as he has worked to ensure the best outcomes for both my mother and myself. He is always personable and professional and a credit to his company".  B Meek
"I sought for advice from the Unbiased website to review my pension options. Harj contacted me and we agreed on a date and time for a first meeting. The meeting was at my own convenience and was not pressured at all. We met on subsequent dates to go through the process of the review. Harj was always punctual and on time for the meeting. Harj was professional and his wealth of knowledge in explaining the options available to me was phenomenal. He took me through the stages which the review will take from gathering of information and risk profile to the final recommendations. Harj kept me in the loop with further developments. Harj was very professional throughout my meetings with him and my concerns were addressed with simple language devoid of jargons. I will therefore recommend Harj to anyone needing advice and review of their pension plans". F Williams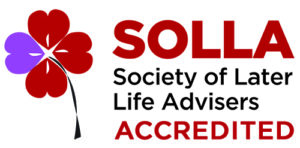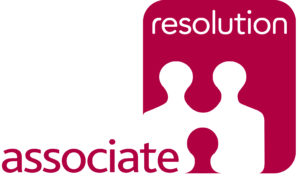 A SOLLA Accredited member has achieved the required standards to become a Full Member of The Society of Later Life Advisers, "the Gold standard" for advice to those in the later life sector.

Areas of expertise
Creating a comprehensive estate plan to deal with your assets and provide for your loved ones after your death is a critical task that you should ensure you undertake. Preventing your assets from ending up with unintended beneficiaries, protecting your family and children, stopping heirs overpaying taxes and eliminating potential family disagreements on death are clearly very important. Therefore, careful planning well in advance should be considered to ensure that potential oversights are not made, and I am able to assist you with this. If you want your assets and your loved ones protected when you no longer can do it, you will need an estate plan.
Creating and maintaining the right investment strategy plays a vital role in securing your financial future. Whether you are looking to invest for income or growth, improve the return on your savings, growing the value of your money for a specific purpose, or putting money aside for a rainy day. I am able to offer you a range of solutions, combining our selection of funds, with our product wrappers, support and service.
Most people just don't save enough to achieve the level of retirement income that they need. Pensions can be seen as long-term investments, so it is important to decide how best to maximise your income in retirement, or where to invest a lump sum. I can help you decide how much extra money you need to save, and where to invest it and the various options you have available.
Protecting your income should be taken very seriously, given the limited government support available. I can help you arrange the right solution to meet your overall protection and financial planning strategy, to help protect you, your family and your lifestyle.