Harj Gill
Advising Partner
Helping you achieve your goals is what drives me as a Sandringham advising Partner. I am dedicated to helping you grow and secure your hard-earned money so that you can enjoy those important and precious times in the future.
With over 21 years of experience in financial services I understand that your time is precious – the time you spend with your family, the time spent doing all the things you love, and the times in the future when longer term aims and ambitions become reality.
By providing advice on Savings and Investments, Retirement Planning, Protection, Trust and Estate Planning, myself and my fellow Sandringham Partners can help deliver great outcomes for those important times ahead.
Your personal circumstances are ever changing, and everyone's needs are different. That's why we use our four-stage planning process to helps us understand your needs and identify the best way to achieve your goals.
I will work with you to explore your options, then plan for how your tactical and strategic financial goals can be best met. I know every client is unique and my advice is completely tailored to your individual circumstances. Whether you are looking to invest for the future, planning your retirement, buying your first home or looking to protect yourself and the ones you love I can help you put the necessary plans in place.
Sandringham's Precision ongoing client service cutting-edge technologies allow me to spend more time planning for your specific goals and wider financial planning requirements to help you reach your financial goals. Our Wealth Platform Client Portal will give you 24/7 online access to your financial information. The platform provides an efficient and convenient way to view and monitor your investments, plans, policies and other assets and gives you access to extensive portfolio information, all from one screen.
I provide a range of financial services and advice for clients across the South East of England.  The areas I cover include: Buckinghamshire, Berkshire and Surrey, however, I also have clients across the UK.
Please feel free to contact me if you would like to know more about the financial advice and the type of services that I can offer you and I will respond back to you at my earliest convenience.
At Sandringham we can't predict what's to come, nor can we make guarantees about future outcomes. What we can do however, is to use our skills to maximise the chances of you achieving your aims and goals.
Testimonials
"Harj is very patient and took the time sit down and discuss my needs thoroughly, going through a number of possible options. He gave me time to consider matters and did not put me under any pressure, I would definitely recommend him".  Mr A Murray – Investment and Pension Advice.
"Just a note to say how pleased I am that I was introduced to you.  After initially interviewing me and assessing my needs, you researched my requirements for a Fund that would produce a monthly income without too much risk. As several months have now passed, I can see the results are as you projected they would be. So, this has been a service well worth paying for as I don't have any day to day worries with it. Thank you for the regular updates and information. Thank you again for your efforts on my behalf".  Mr D Terry – Investment Advice.
"Harj has been instrumental in helping me with my mother's finances in order to pay for ongoing care home fees and investments. From the first enquiry and contact meeting, he has been thorough in his research and clear in his advice, whilst also explaining risk factors and financial terms and strategies. He was able to answer questions in an understandable way and was always prepared to listen carefully to any concerns. Harj arranged meetings for my convenience and made it clear that he could be contacted by phone or email at any time if there were questions or problems that I needed answering. His advice for the final decisions was as expected from the outcomes of our previous meetings. I would thoroughly recommend Harj as an independent financial advisor, particularly for those faced with long term care fee plans as he has worked to ensure the best outcomes for both my mother and myself. He is always personable and professional and a credit to his company. "
"I sought for advice from the Unbiased website to review my pension options. Harj contacted me and we agreed on a date and time for a first meeting. The meeting was at my own convenience and was not pressured at all. We met on subsequent dates to go through the process of the review. Harj was always punctual and on time for the meeting. Harj was professional and his wealth of knowledge in explaining the options available to me was phenomenal. He took me through the stages which the review will take from gathering of information and risk profile to the final recommendations. Harj kept me in the loop with further developments. Harj was very professional throughout my meetings with him and my concerns were addressed with simple language devoid of jargons. I will therefore recommend Harj to anyone needing advice and review of their pension plans". F.Williams, June 2020.
"Our current mortgage was finishing and remortgaging was necessary as our plan to repay the mortgage in total was not yet possible due to delays in our business plan. Our current lender was unable to extend the term due to our age.  We had approached a number of lenders and advised that due to our age and lack of monthly private pension (this was currently tied up in property) a normal mortgage was not possible, despite the fact we were still working and earning more than enough per month to cover repayment costs. Additionally, our property backs onto a public house which a number of Equity Release Lenders would not consider.  One lender we approached  suggested we try Unbiased, a group of financial advisers, which we did, and we were contacted by  Harj Gill of Sandringham.From the outset, we felt comfortable with Harj as our adviser.  Due to Covid 19, no meetings in person took place with most of our dealings dealt with by phone, although we did have one zoom meeting.  We did not feel this had any detrimental effect.   Harj ran us through a detailed appraisal of what we required and it soon became apparent that only a handful of lenders would be able to help.  In the end, we had three options.  Our main requirement was our ability to make monthly mortgage payments and to have a reasonable exit penalty, if any,  for when we were in a position to pay off the mortgage in its entirety.  Harj achieved this.  The whole process took some 5 months and we have recently completed on our mortgage.  The choice of mortgage from our three options was entirely ours – Harj just gave us the information and we made the decision.  He did not try and influence us in any way. We always felt at ease with Harj and had faith that he would come up with a satisfactory deal, which he did.  He understood our requirements and did not pursue avenues which would not be acceptable to us.   He was thorough in his advice, as was the whole Sandringham process. We were kept informed of developments as they occurred.  We have no difficulty in wholeheartedly recommending Harj Gill to others requiring financial advice." Ali & Norman, November 2020.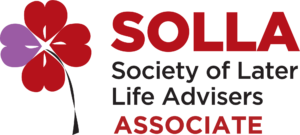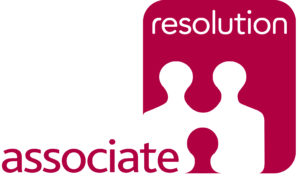 Areas of expertise
Creating a comprehensive estate plan to deal with your assets and provide for your loved ones after your death is a critical task that you should ensure you undertake. Preventing your assets from ending up with unintended beneficiaries, protecting your family and children, stopping heirs overpaying taxes and eliminating potential family disagreements on death are clearly very important. Therefore, careful planning well in advance should be considered to ensure that potential oversights are not made, and I am able to assist you with this. If you want your assets and your loved ones protected when you no longer can do it, you will need an estate plan.
Creating and maintaining the right investment strategy plays a vital role in securing your financial future. Whether you are looking to invest for income or growth, improve the return on your savings, growing the value of your money for a specific purpose, or putting money aside for a rainy day. I am able to offer you a range of solutions, combining our selection of funds, with our product wrappers, support and service.
Most people just don't save enough to achieve the level of retirement income that they need. Pensions can be seen as long-term investments, so it is important to decide how best to maximise your income in retirement, or where to invest a lump sum. I can help you decide how much extra money you need to save, and where to invest it and the various options you have available.
Protecting your income should be taken very seriously, given the limited government support available. I can help you arrange the right solution to meet your overall protection and financial planning strategy, to help protect you, your family and your lifestyle.